Healthcare Cybersecurity
Ransomware can not only affect the company attacked, it can compromise the health and safety of patients and practitioners
Protecting the personal identifying information (PII) of patients needs to be at the forefront of any healthcare cybersecurity strategy. The healthcare industry in particular has regulatory obligations that have severe consequences if violated. HIPAA, PCI-DDD, Employee Privacy and SOX all impact the environment under which PII is accessed. Ransomware can not only affect the company attacked, it can compromise the health and safety of patients and practitioners.
The healthcare industry is subject to strict privacy-protection obligations. Weak controls over access to data can lead to unauthorized sharing of patient data at best and to disruption to healthcare delivery at worst. At a larger scale, the hospitals and other healthcare delivery institutions can be shut down by malware or ransomware, which can potentially lead to injury or death of patients. The safety, legal and financial impact of unauthorized access could not be higher.
Healthcare is an area that's been particularly impacted by ransomware, putting sensitive patient data (worth thousands of dollars, compared to $10-20 per record for consumer data) at risk without the proper perimeters in place.
Healthcare Cybersecurity Under the Microscope
More than
61%
of breaches were perpetrated by external actors
More than
39%
of breaches were carried out by internal actors
More than
88%
of breaches were financially motivated
Incidents increased
40%
from 2019 to 2021

An Essential Tool
Privileged Access Management Can Protect Critical Systems
While the consequences of access control failures are large, the barriers to effective security are also considerable. Porous or non-existent physical security means that malicious actors can reach computers, network ports, and Wi-Fi in clinical settings. Shared workstations and doctors and nurses working under pressure may lead to weak authentication and a high likelihood of shared credentials where one user accesses data in the security context of another.
An emphasis on convenient and efficient access can often sacrifice security. Critical, operational systems like real-time patient monitoring equipment and imaging systems are also unlikely to receive software patches and may be vulnerable to serious abuse.
Other key challenges the healthcare industry faces for cybersecurity and data access include:
Persistent default passwords for internet-connected medical devices.
Virtual eavesdropping by Internet of Medical Things (IoMT) equipment.
A lack of emergency data access strategies.
As the healthcare industry works to secure access to critical systems and combat these challenges, privileged access management (PAM) is an essential tool. With PAM, administrative and other accounts with elevated privileges can be protected in a number of ways — periodic password randomization, multifactor authentication (MFA), robust authorization policies and access audit logs that ensure access is business-appropriate and users are accountable for their actions.
Modernize Data Storage and Collection With Confidence
Eliminate outdated paper processes and increase efficiency. A PAM solution helps you secure access to sensitive medical information regardless of your electronic health records (EHR) provider. Overlay our tools at login to ensure only authorized healthcare team members can access protected health information.
Collaborate With Peers With Fewer Risks
Support the seamless exchange of information you need to consult with other specialists and care team members. Permit access on a one-time or continuous basis to work together toward better care delivery. Our secure cloud-based platform and multifactor authentication functionalities help protect against internal and external threats.
Practice Zero Trust
Take a stance on identity governance in healthcare by automatically credentialing no one. Our platform helps you achieve zero-trust goals with role- and user-based configurations for data access. Quickly institute the principle of least privilege for more control over access to PII while ensuring clinicians have treatment-critical data for better patient care.
Reduce Risks for Connected Devices
Oversee identities belonging to IoMT devices. Our PAM tools authenticate digital identity for healthcare devices to support simple, secure information exchange. Safeguard your processes with our technology to ensure clinicians get the device data they need while lessening vulnerabilities.
Improve Care Delivery and Outcomes With Real-Time Information Access
Deploy a healthcare access management solution across your systems to give authorized users access to mission-critical data when needed, regardless of where it's located. With the right information access, your healthcare team can make better decisions about patient care.
Secure Access with Bravura Privilege
Bravura Privilege addresses risks due to shared, static passwords used to sign in to sensitive accounts with elevated privileges. Passwords are frequently randomized and stored in a secure, encrypted, distributed credential vault. With Bravura Privilege users can even be launched directly into sessions (SQL Studio, RDP, SSH) without the user ever seeing the password. This addresses the risk of direct attacks, for example via password guessing.
Securely Store Credentials
Bravura Privilege strengthens the security of login processes by leveraging multifactor, adaptive authentication. Users who require access must first sign in to Bravura Privilege, typically by combining two credentials — something they have (e.g., a smartphone, badge or token), something they know (e.g., a directory password) or something they are (e.g., a fingerprint scan). Users then request access to accounts. Bravura Privilege signs them into the target system automatically, injecting the current password from its vault.
Get Just-in-time Access
Bravura Privilege empowers organizations to apply flexible authorization rules. Based on their identity within the organization (job title, dept, etc), access to routine accounts may be automatically approved at request time. For high-risk and infrequently used accounts users may either be granted persistent access (i.e., all requests for a given account are automatically approved) or may have to request one-time access (i.e., case system owners or other stakeholders must approve each access request).
Ensure Administrator Accountability
With Bravura Privilege, organizations establish strong accountability for the use of privileged accounts. To create forensic audit trails, user access is recorded, both as metadata (e.g., user X signed in to account Y on system Z) and optionally via video capture and keylogging. Bravura Privilege can secure access to any system that has a login process based on IDs and passwords. This includes operating system logins (Windows, AD, etc.), application logins and logins to network attached network devices, including patient monitors and other "medical IoT" systems.
Get More for Less With Bravura Privilege
Maximize those limited healthcare budgets with our platform. We give you extra value, like:
Full scalability: With our cloud-based platform, you can add and eliminate credentials as your team needs change. No additional on-site servers and software are required, reducing your out-of-pocket investments.
Versatile protection: Healthcare organizations often use many applications to carry out daily operations. We'll help you secure access to your systems, whether they're advanced technology or legacy applications.
Personalized solutions: From automated patient registration to treatment consent, no two workflows are alike. That's why we'll help you configure our platform to align with your unique security policies and protocols.
Compliance support: Between general privacy laws and industry regulations, your organization is under increasing pressure to safeguard PII. Our solution lets you automatically create access logs and documentation to simplify auditing.
A Single Solution for Healthcare Cybersecurity Needs
Bravura Security leverages decades of experience to deliver the industry's only single platform Identity, Privileged Access and Password Management solution, resulting in rock-solid reliability, performance and scalability.
Bravura Security Fabric provides the technological and architectural building blocks to manage and protect your entire digital identity and access infrastructure from malicious attackers. It encompasses all of the Bravura Security solutions including Privilege, Identity, Safe and Pass, plus the passwordless power of Bravura OneAuth.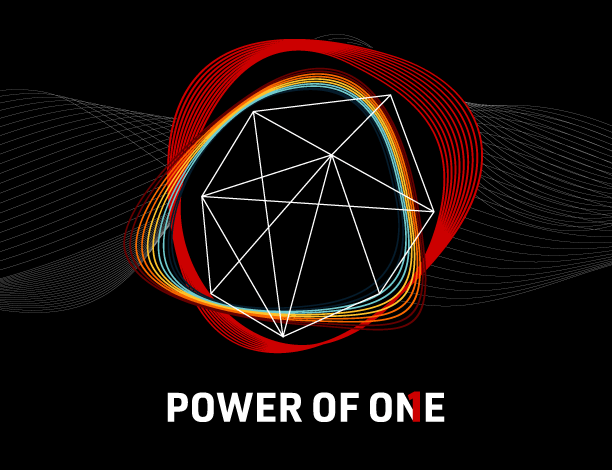 Ask for Your Free Demo Today
Take an in-depth look at our platform in action to see the power of one — a full-featured solution for identity management in healthcare. We'll show you how simple implementing stronger cybersecurity and data protection strategies can be. Connect with an expert to schedule your free demo.
Download the Privileged Access and Healthcare Data Sheet
An essential tool in the effort to secure access to critical healthcare systems is privileged access management. With this, administrative and other accounts with elevated privileges have their passwords periodically randomized. Multifactor authentication, robust authorization policies and access audit logs ensure that access is business-appropriate and users are accountable for their actions.
Access to this document requires registration. Please fill in the form below.