Components of Identity and Access Management
A complete identity and access management strategy includes multiple factors and principles. These solutions' common elements aim for better user experiences, a stronger security posture and digital identity resiliency.
Identity Governance
Identity governance is the process of managing digital users and their access across their entire life span with the company. It includes centralizing and consolidating user-centric data throughout directories and systems for a holistic approach to access management.
Using powerful automated tools for identity governance prevents accidental access, boosts resilience and simplifies attestation.
Complete Password Management
Robust identity programs need password management elements. Relying on a governance software application for SSO — like Bravura Pass — simplifies password management while lessening security risks for trusted users. Add the complementary Bravura Pass to Bravura Identity for a seamless and secure user experience.
Quarterly and Yearly Certification Campaigns
Certification campaigns in IAM involve auditing user access to organizational assets like documents, networks and applications, then validating or revoking access as appropriate. Access certification is a compliance control that ensures an organization is meeting its internal security standards as well as industry regulations, such as the Health Insurance Portability and Accountability Act (HIPAA) for healthcare and Payment Card Industry Data Security Standard (PCI-DSS) for financial services. Certifications should be completed quarterly or yearly depending on the security policy.
Role-Based Access Provisioning
Role-based access provisioning and control considers users' positions in an organization — their roles — to determine their access. This framework considers employee responsibilities and matches their tasks to data access. With this provisioning, users can access the information they need for their jobs and nothing more. This approach limits access to sensitive data and monitors data access.
Segregation of Duties
Segregation of duties (SoD) is a framework for risk management and internal control that involves dispersing ("segregating") the responsibilities ("duties") in a process across multiple users and departments. With SoD, no one individual or department is in total control of a task.
The advantage of SoD is better manageability of key functions. Separating tasks prevents any individual from having too much control, abusing access or otherwise engaging in unethical actions and behaviors.
System of Record-Based Automated Access Provisioning
System of record (SOR)-based automated access provisioning grants and manages user access automatically based on SOR data. The SOR allows data to be retrieved by an identifier, such as a name or number, unique to every user. Provision can be granted to or taken away from several individuals based on these identifiers.
Managing provisions to groups of users automatically is quicker than doing so manually. As a user's role changes in your organization, you can adjust their access accordingly without manual intervention.
Provision and Disable Accounts in Identity Providers
Bravura Identity provisions accounts into identity providers (IdPs) and directories when birthright access is granted. This process occurs when Bravura Identity learns of a user from the SOR (i.e., workday). Then, Bravura Identity provides a central point to disable these accounts in IdPs such as Okta, Ping, Azure Active Directory (AD) and others.
Zero-Trust Principle Inclusion
Zero trust is a business mindset that a company can't — and shouldn't — have faith in a digital identity just because it appears legitimate. With the modern trends of mobile access and bring-your-own-device employers, risks are varied and significant. Under this cybersecurity approach, an identity and access management application extends scrutiny beyond the physical space to modern work arrangements.
Zero trust foundations work with the principle of least privilege for ongoing identity management. Together, they ensure validated users access only the data they need for their jobs, regardless of location or device.
Risk-Based Contextual Controls
Enterprise identity and access management software assesses each time a user attempts to access a company resource. The program examines contextual data for risks, using factors like the user's IP address, location, device and more.
After investigating the associated risks, the software makes an objective decision about the potential exposure level. It may challenge the user to submit an additional MFA or deny access with a notification to stakeholders about high-risk actions. With this proactive approach to system access, your company can identify and mitigate risks in real-time.
Data Governance
A data governance strategy helps protect proprietary business information's availability, usability, security and integrity. These strategies apply whether you store data on-site or in the cloud.
Having robust data standards and policies is a primary feature for ensuring consistency and preventing data misuse.
Benefits and Advantages of a Cloud Identity and Access Management Platform
Cloud-based Identity as a Service (IDaaS) has become the new gold standard in IAM solutions. A cloud identity and access management service like Bravura Security offers many benefits, like better security, accessibility, efficiency and compliance while reducing risks and costs.
Improved Security
Bravura Identity hardens your systems against external and internal threats with multiple functionalities.
Bravura Identity improves your security posture by:
Promoting least privilege.

Offering role-based access provisioning.

Identifying and minimizing access risk and segregation of duties violations.
Automating reliable termination processes to prevent terminated user accounts from being compromised to access data for unauthorized activities like data exfiltration.
Challenging users with MFA and creating strong password protocols for changes and complexity also bolsters your defenses. By configuring access control with our permission management tools, you further strengthen security and limit the risk of attacks.
We safeguard our cloud-based platform with ongoing security patch deployments for extra confidence.
Better Accessibility
Worksites are more fragmented than ever with companies trending toward remote work environments. That underscores the need for platforms accessible outside the business's four walls.
Cloud-based solutions like Bravura Identity solve this challenge, supporting secure web-based access to your systems from any connected device. Authenticating with contextual risk-based tools means you protect your resources while maintaining resilience and agility to meet shifting team member demands.
Our IAM tools give users a more enjoyable experience, with seamless SSO that conforms to your federated ID management and security policies. Our Web Content Accessibility Guidelines (WCAG) also support internationalization and users with disabilities.
Higher Operational Efficiency
Bravura Identity simplifies digital identity governance while reducing IT team member involvement.
Using a centralized resource for identity governance enterprise-wide ensures consistency and more straightforward policy enforcement. That lets your IT team maintain better control over digital ID management with less need for intervention. Plus, our tools empower your team to harness automation for decision-making and provisioning.
Our flexible policy framework helps with dynamic risk-based authentication and access granting, reducing the number of IT support tickets users initiate. These tools can also automate high-confidence approvals for fewer permission requests. Functionalities like SSO and simplified password management also enhance productivity by quickly supplying access to mission-critical data and systems.
Cloud-based services are entirely scalable to grow with your business needs. Adding or retiring identities is a simple process that helps users start tasks sooner. Working with a cloud solution also offers access to new features and functionalities as soon as they're available.
Better Compliance
Whether you work in a highly regulated industry or have internal goals to meet, cloud-based Bravura Identity is an ideal compliance solution.
Our platform lets you:
Track user accounts across all platforms used in enterprises.

Create reporting trails.
Identify access violations and unauthorized attempts.
Extract user permissions for ongoing attestation.
Generate audit documentation to increase passing probability.
Reduced Risk
By using our IAM solution to manage digital identities better, you can exercise more control over your risk exposure. Instituting Bravura Identity lets you establish user privileges and permissions across your entire tech stack. Our platform supports a zero-trust policy and the principle of least privilege, making it easy to define access based on your unique organizational needs.
Attestation reviews and powerful scheduled reports give meaningful insights at user and enterprise levels. By identifying potential vulnerabilities earlier, you can proactively make the necessary adjustments to eliminate them.
Lower Costs
Cloud-based solutions like Bravura Identity reduce costs in several ways.
Automation tools enforce existing policies while reducing repetitive tasks. This time savings translates into streamlined workflows that reduce the need for excess IT personnel. Plus, your company lowers expenses associated with manual approvals and the potential costs resulting from rubber stamping. Your team can concentrate on business tasks that drive value instead.
With a cloud-based IAM platform, you also make fewer investments in on-site infrastructure. As your IAM provider, we supply and maintain the servers and software.
How IAM Boosts Security
IAM is the practice of aligning a single digital identity to each user or connected device. Once assigned, a robust IAM platform can manage and oversee the identity's access privileges and levels throughout its entire life cycle within the organization's systems.
An IAM solution's primary roles include verification, data capture and logging, identity transparency, provisioning and deprovisioning and identity oversight.
Identity Authentication and Verification Prevent Unauthorized Access
IAM systems confirm a digital identity is who it claims to be. These tools often integrate with security protocols like MFA to help validate credentials. Once verified, the software assesses the user's access privileges to permit or deny entry to specific applications or data. By conducting automated authentication and verification, your company has a lower risk of credential abuse or unauthorized access to sensitive and valuable data.
Identity Transparency Gives You Complete User Insights
IAM tools give you complete visibility into any identity, its history and its access privileges. With transparency at granular levels, you can identify potential risks with any user and take the necessary steps to prevent incidents before they occur.
Provisioning and Deprovisioning With Automation Reduces Human Error
As more devices enter the workforce and companies complete their digital transformations, overwhelmed IT teams are a reality for many businesses. That can lead to human errors when setting up digital identities and their access privileges. Just one loophole can provide a pathway for bad actors to exploit.
An enterprise-wide identity management system provides automated access for joiners, movers and leavers based on the parameters you define. As a result, you mitigate the risks of IT team member fatigue.
Role-Based Access Gives You Confident Management Control
An identity and access management platform lets you configure and define user roles and adjust access based on job titles, responsibilities, authority level and more. You can also edit permissions based on these parameters.
For example, you can grant access to view data without changing or transmitting it to reduce possible unauthorized disclosure. When applied to each business resource — data and systems — you can better manage digital identity and access attestation for lower risk.
How Bravura Identity Helps IAM
Bravura Identity is an integrated solution for managing identities, groups and security entitlements across systems and applications. It ensures that users are granted access quickly, that entitlements are appropriate to business need and that access is revoked once no longer needed.
Bravura Identity implements the following business processes to drive changes to identities, groups and entitlements on systems and applications:
Automation: grant or revoke access based on changes in trusted data (typically HR).
Requests: users request changes to identity data or access rights -- for themselves or for peers.
Certification: stakeholders review the status and access rights of other users, to identify access which is no longer business-appropriate.
Workflow: users are invited to approve requests, implement approved changes or perform access reviews.
Analytics: examine trends, access rights, data consistency and policy compliance to identify and remediate problems.
How to Choose the Right IAM Solution
Partnering with the right provider sets your company up for a successful IAM implementation. Businesses have several considerations to make when selecting the ideal solution.
1. Define Your Business Needs.
Every company's scope, data and mission differ, which means every business' IAM needs to be adjusted. Large organizations with thousands of devices and users countrywide have different requirements than small-to-medium businesses with a centralized team in a single location. To accurately identify the right IAM platform, you must account for your work environments, locations and user types. Bravura Identity supports companies of all sizes.
2. Examine Provider Capabilities.
Once you've identified what you need from an IAM provider, you can map those needs to capabilities to ensure they align. Some functionalities you may wish to consider include:
Bravura Security proudly offers all of these factors in the power of one solution for end-to-end identity and access management — Bravura Security Fabric.
3. Ask the Right Questions.
Narrow your choices further by seeking answers to key questions. You'll want to set realistic expectations for deployment and its results. You'll also want to know the provider you choose is positioned to grow with your business and adaptable enough to adjust to your future needs.
The Bravura Security suite is a fully scalable IAM answer with methodical implementation processes. Our platform has been a proven solution for industries across the spectrum as their cybersecurity needs continue to evolve.
4. Assess Interoperability and Integration.
One significant factor in choosing the right IAM provider is its ability to safeguard assets across your tech stack. Today's businesses rely on many systems and applications to operate, each with its own security needs and exposure risks. The solution you implement must work with all software to keep costs under control.
Bravura Identity and its companion technologies integrate with over 100 connectors to provide comprehensive protection through a centralized, easy-to-use interface. Our IAM tools can help you oversee identity and access on modern and legacy applications alike, even when they reside on disparate systems.
5. Investigate Customer Support.
A skilled and full-service IAM provider offers support and resources beyond the initial sale. That way, you have a product expert as your advocate throughout the implementation process and beyond.
Bravura Security is proud to share our expertise. You'll find many educational resources on our site to help you make the most of your IAM investment, including blog posts packed with valuable information. Our content library features on-demand webinars, white papers and more to stay informed. Our technicians are also available for ongoing technical support and offer learning courses for in-depth knowledge.
Business Challenge
Users have too many login IDs. A typical user in a large organization may sign into 10 to 20 internal systems. This complexity creates real business problems:
Redundant and expensive onboarding processes.
Slow and unreliable access deactivation.
Users with inappropriate security entitlements, who may be able to intentionally or accidentally harm the organization.
These problems lead to high IT support costs, poor user service and security vulnerabilities, in some cases violating regulatory requirements.
Solution and Features
Bravura Identity manages the lifecycles of identities, accounts, groups and entitlements. It includes:
Automation to grant and revoke access, after detecting changes on systems of record.
A web portal for access requests, profile updates and certification.
Full lifecycle management for groups and roles on target systems.
A workflow manager to invite people to approve requests, review access or complete tasks.
Policy enforcement related to SoD, RBAC, risk scores, privacy protection and more.
Reports, dashboards and analytics.
Bravura Identity includes connectors to manage accounts, groups and entitlements on over 130 kinds of systems and applications, on-premises and in the cloud.
KuppingerCole 2022 Awards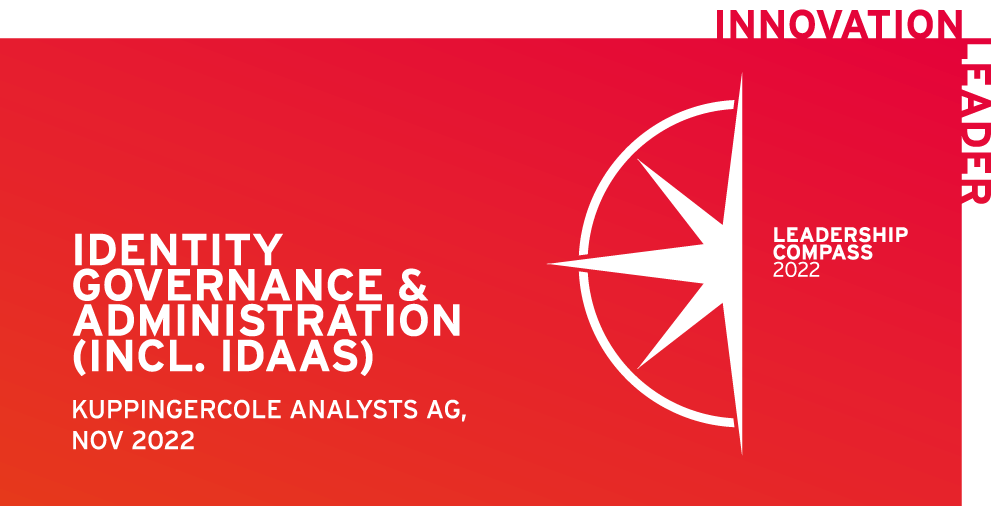 2022 INNOVATION LEADER
KuppingerCole Analysis Report on best Identity Governance & Administration solutions
Read Report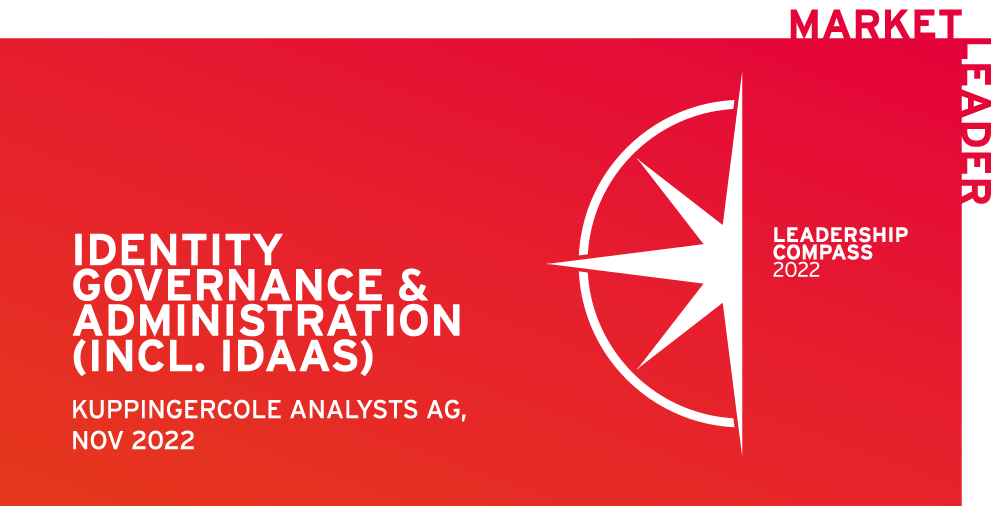 2022 MARKET LEADER
KuppingerCole Analysis Report on best Identity Governance & Administration solutions
Read Report
2022 PRODUCT LEADER
KuppingerCole Analysis Report on best Identity Governance & Administration solutions
Read Report
KuppingerCole 2021 Awards
2021 OVERALL LEADER
KuppingerCole Analysis Report on best Identity Governance & Administration solutions
Read Report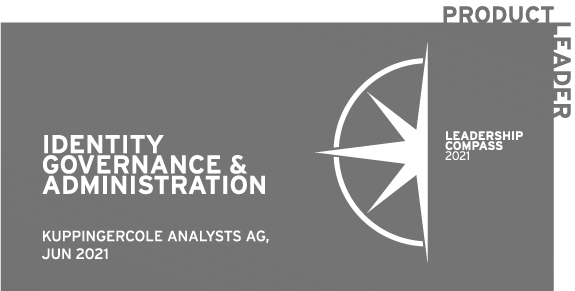 2021 PRODUCT LEADER
KuppingerCole Analysis Report on best Identity Governance & Administration solutions
Read Report
Request to See Bravura Identity in Action
We've created Bravura Identity based on decades of experience developing innovative solutions to today's cybersecurity and IAM challenges. See how the power of one solution can take your IAM to the next level.
Schedule your demo to get started with a Bravura Security expert.
Write Your Review of a Bravura Security Product or Service
All reviews are rigorously vetted and verified by Gartner. You can review any solution your company has implemented or upgraded in the past 18 months.
You will receive an Amazon gift card.