Transform Your Digital Identity and Access Security Culture
Weave patterns of functionality to protect against continual threats ensuring your identity and access security program is covered.
Components of Dynamic Resource Entitlement Access Management
As a holistic method, dynamic resource entitlement access management comprises tools for:
Identity access management.

Self-service password management.

Privileged access management.

Identity governance and administration

.
It also takes a unified approach by centralizing security and access with end-to-end identity management solutions throughout your IT environment.
Why Dynamic Resource Entitlement Access Management Is Critical

There are multiple reasons for implementing a dynamic enterprise access management solution.
Risk Is Increasing
Disparate systems and dynamic-use identities are vulnerable to over-entitlement.
Environments without a dynamic solution lose centralized management control.
Complicated and fragmented identity management and access control produce visibility challenges and security gaps.
Use cases multiply rapidly, introducing additional complexity and vulnerable entry points.
IT Environments Are Changing
Many businesses are using a multicloud and multihybrid approach.
Higher-risk edge devices comprise many digital identities in some companies.
Employers need a simplified, end-to-end identity management platform that works across multiple application providers and identity types.
Cloud-based systems are moving the boundaries of traditional security from network-level to identity-level.
Cyberattacks Are Complex
In the age of digital transformation, protecting against threats is increasingly complex but also crucial
Hybrid infrastructures now accommodate modern and legacy assets, cloud resources, the Internet of Things, operational technology, and remote workforces around the world
Organizations face a constantly evolving cyberattack landscape
Technological and architectural building blocks with decades of reliability to protect, manage and govern your entire identity and access infrastructure can help
Benefits of Bravura Security Fabric
Bravura Security Fabric is a comprehensive on-premise or cloud-based access control solution for enterprises and large corporations.
Advanced Application Access Governance (AAG)
Automation tools streamline approvals for timely access and operational efficiency.

Multifactor authentication (MFA) and role-based access tools harden systems against potential attacks.

Privileged access management functionalities safeguard sensitive corporate secrets and administrator-level accounts.

Embedded access review tools make attestation seamless and straightforward.
Improved Security Posture
Access traceability creates logs for auditing and compliance with internal policies and industry regulations.

Our end-to-end identity management solutions give you identity-level transparency across your entire tech stack to reduce blind spots.

Early identification of incidents and potential threats with real-time notification leads to quicker resolutions.

Risk-based analysis tools interpret contextual clues to grant, deny or challenge access to lessen risk.
Customization Capabilities
Configure your rulesets and parameters to comply with your internal policies.

Define your groups, data sensitivity and role-based access levels according to your unique business needs.

Add or remove services and users as your needs evolve.

Deploy services on-site, in the cloud or as a hybrid.
One Platform and Framework
Bravura Security Fabric is a singular, powerful framework and platform that brings together best-in-class

Identity, Privileged Access, Password and Passwordless solutions

It offers mature automation and detection; governance and compliance; analytics and reporting
Simplify vendor selection and program deployment; streamline service level agreements and lower overall cost
As a single open architecture platform and the industry's largest organically grown connector portfolio, it offers a robust API platform to complete your security strategy
How
Bravura Security Fabric Can Help
Learn how one solution can amp up your entire IT security system.
Enable

Services

As You Need Them
Weave patterns of functionality to protect against continual threats to ensure your identity and access security program is covered.
As you uncover new threats or your roadmap evolves, turn services on or off as needed without installing other products.
Improve IT security, support internal controls and regulatory compliance, and lower access administration and costs.
Reinforce Security Principles
Track privileged access to enhance user accountability.

Support least privilege access frameworks with robust reporting and analytics.

Extend security controls to third-party users and remote team members.
Integrate With Existing Systems
Protect legacy systems and modern applications alike.

Implement quickly with over 100 stock and scripted connectors.

Bring together current business IT silos and fragmented oversight in a centralized access management resource.
Improve Password Security
Generate complex passwords automatically.

Eliminate shared, static and default passwords.

Shield credentials with passwords supplied from an encrypted vault.
Create a Good User Experience
Provide single sign-on (SSO) capabilities.

Offer self-service password management tools that decrease IT support demands.

Make resources easy to ask for with a centralized request portal and automated high-confidence approvals.
Get Value Faster
More than 20 years of experience and deployments around the world,

Bravura Security

has honed in on how to deliver faster time to value.

Bravura Security

has used these best practices to develop the

Bravura Security Fabric Patterns for industries and products.
These patterns reduce time, cost and risk for IAM deployments from months to days.
Automate Against Threats
Combat automated attacks with security automation to win against hackers.
The

Bravura Security Fabric automation-first approach gives you agility to accurately configure your identity and access solution.
Automated integrations with connected systems ensures reliable and trustworthy representations of user access.
Provide continual protection to secure your systems faster and more effectively than access certification and individual products.
Your Identity and Access Platform
Bravura Security delivers decades of experience and the industry's only single Identity, Privileged Access, Password and Passwordless management platform, the Bravura Security Fabric. This end-to-end platform offers users a robust and frictionless security experience, governance and compliance checks, and streamlined service-level agreements via a single platform, which further decreases overall risk and lowers total cost of ownership for deployment and administration.

Protect identities, systems and data with automation, built-in threat detection, and singular identity, privileged access and password platform. Bravura Security Fabric is a singular, powerful framework and platform that combines all layers of Bravura Security, including Identity, Privilege, Pass, Safe and OneAuth.

Revolutionize your digital identity program with Bravura Identity. Implement the best-in-class Bravura Security solution to enforce security and cross-platform access policies and uphold the principles of least privilege. Manage identities throughout their life cycles while enjoying robust cybersecurity protections. Combine risk-based policies and MFA with automated workflow approvals and insightful analytics for comprehensive identity governance.
Our platform supports you with functionalities to:
Create

consolidated digital identities

.

Implement data security principles with efficient access management.

Review permissions at granular levels for compliance with internal security protocols.

Monitor anomalous activity for faster interventions and remediations.

Automate deprovisioning for higher security when a user leaves or changes roles.
Reduce IT security risk and enhance accountability with frictionless, time-limited privileged access. Bravura Privilege facilitates millions of daily password randomizations and authorizes access with a highly available, geo-redundant solution. Eliminate manual processes and duplications with automated tools that help you prevent over-provisioning. Support least privileged access and zero-trust paradigms with one-time approvals or continuous role-based permissions.
Our enterprise access control solution for privileged accounts lets you:
Give the highest protection to competitive business data and intellectual properties.

Safeguard administrator-level accounts to prevent privilege misuse.

Maintain visibility of privileged data access and use with session tracking and video logging tools.

Reduce human error with automated workflows.

Initiate application sessions with invisible user credentials

Improve login security processes and simplify credential management for passwords, tokens, smart cards, and security questions.
As an integral part of our identity and access management suite, Bravura Pass supports you by:
Managing single sign-on and federated identity for better information sharing between applications.

Configuring your password complexity parameters and changing frequency.

Protecting your IT team's focus by reducing the number of account unlock and password reset requests.

Synchronizing passwords across user identities for over 130 supported applications.

Boosting user productivity by giving them self-serve tools for password management.

Take password management beyond privilege and SSO with a consistent, encrypted solution for centralizing those decentralized secrets and passwords. Bravura Safe allows you to:
Maintain transparency into every resource your staff accesses without seeing the passwords.

Keep secrets secret in an encrypted repository serving as centralized storage.

Generate strong passwords with automation that differ entirely from any internal resource access credentials.

Support a frictionless user experience with a singular Bravura Safe sign-on to recall.

Simplify MFA with passwordless access that ensures security, speed and user happiness. Bravura OneAuth provides:
FIDO passwordless authentication into the Bravura Security Fabric and its best-in-class solutions, Bravura Pass, Bravura Identity, Bravura Privielge, and Bravura Safe.

Significant authentication time savings with 300% faster processe

s.

A proven history of phishing protection.

Fewer password reset requests to your help desk staff.
Learn More About the Power of One With a Free Demo
We created a singular solution for end-to-end identity and access management based on decades of industry experience. Our team will show you our tools in action, so you can see how easy it is to revolutionize your security posture with Bravura Security.
Connect with a specialist now to schedule your no-cost, no-obligation demo.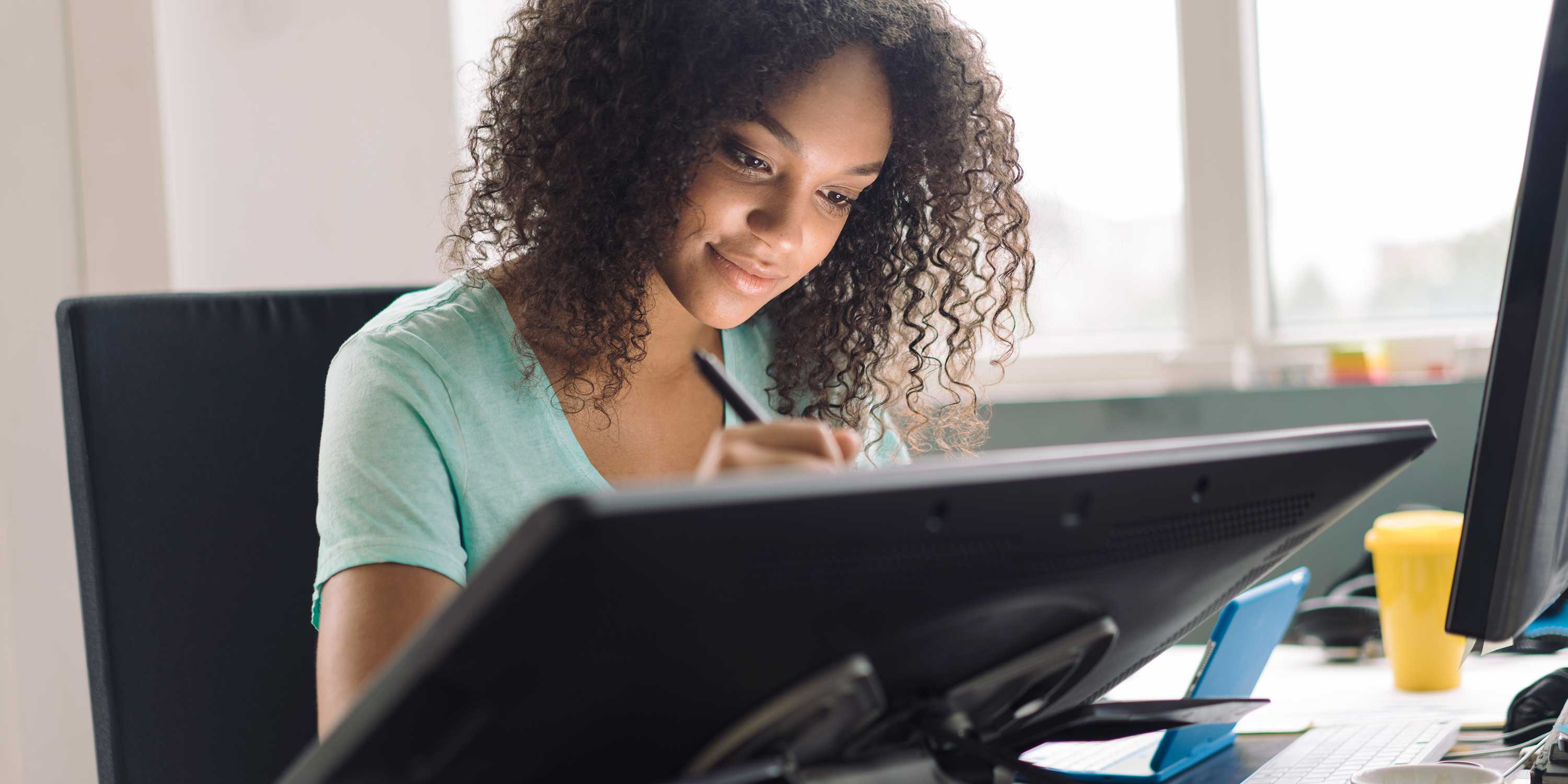 How Security and Identity Fabrics Work to Help Improve Security
As working moves outside the corporate network, the traditional model of enforcing security at the network perimeter is no longer effective. Zero Trust offers a security alternative that ensures data is accessible to employees, regardless of where they are.
Watch Now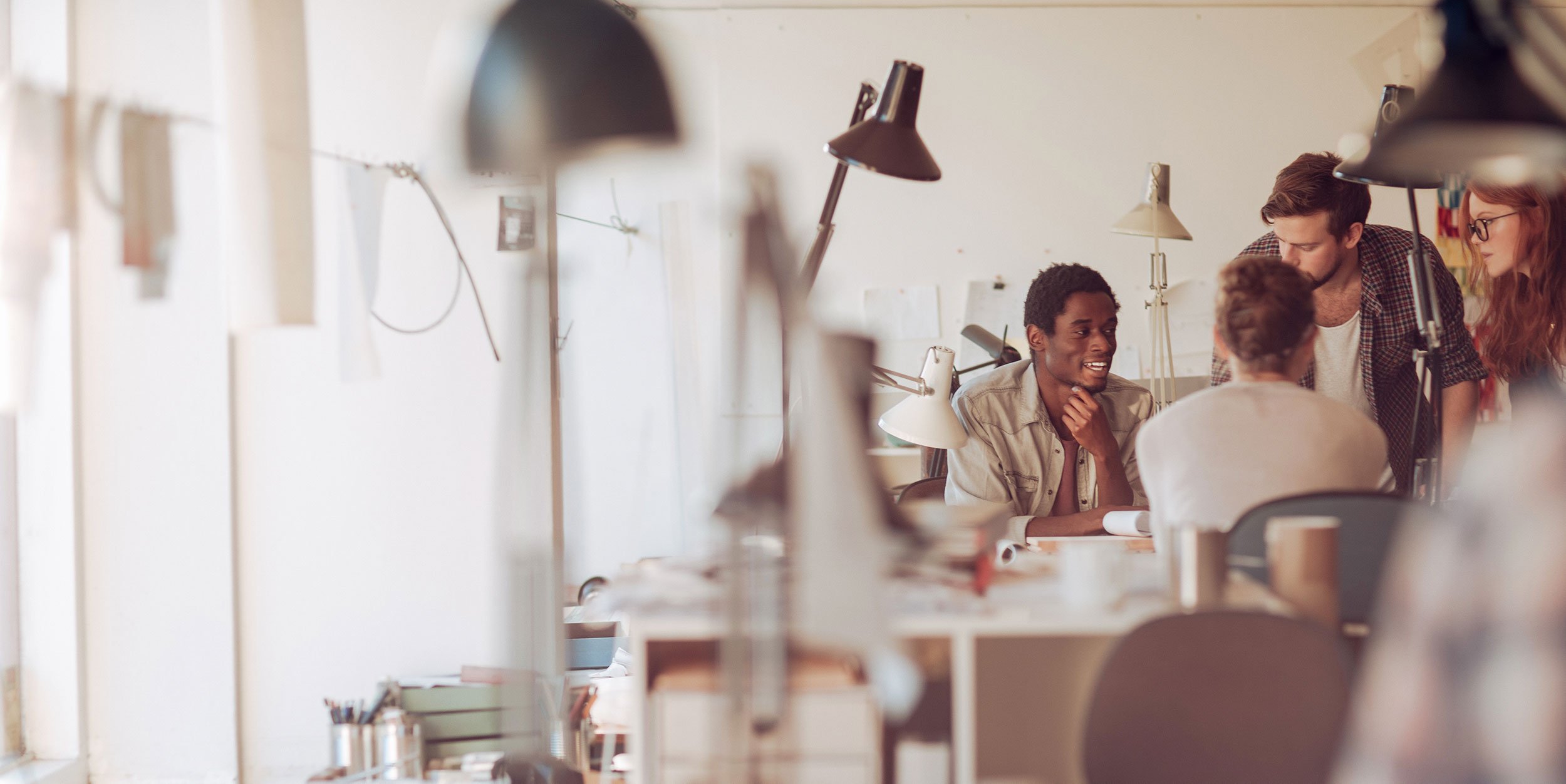 Transform Your Security Culture with the New Bravura Security Fabric
Find out how Bravura Security is uniquely positioned to help you in your digital transformation away from siloed Identity and Privileged Access Management solutions into a unified Bravura Security Fabric.
Watch Now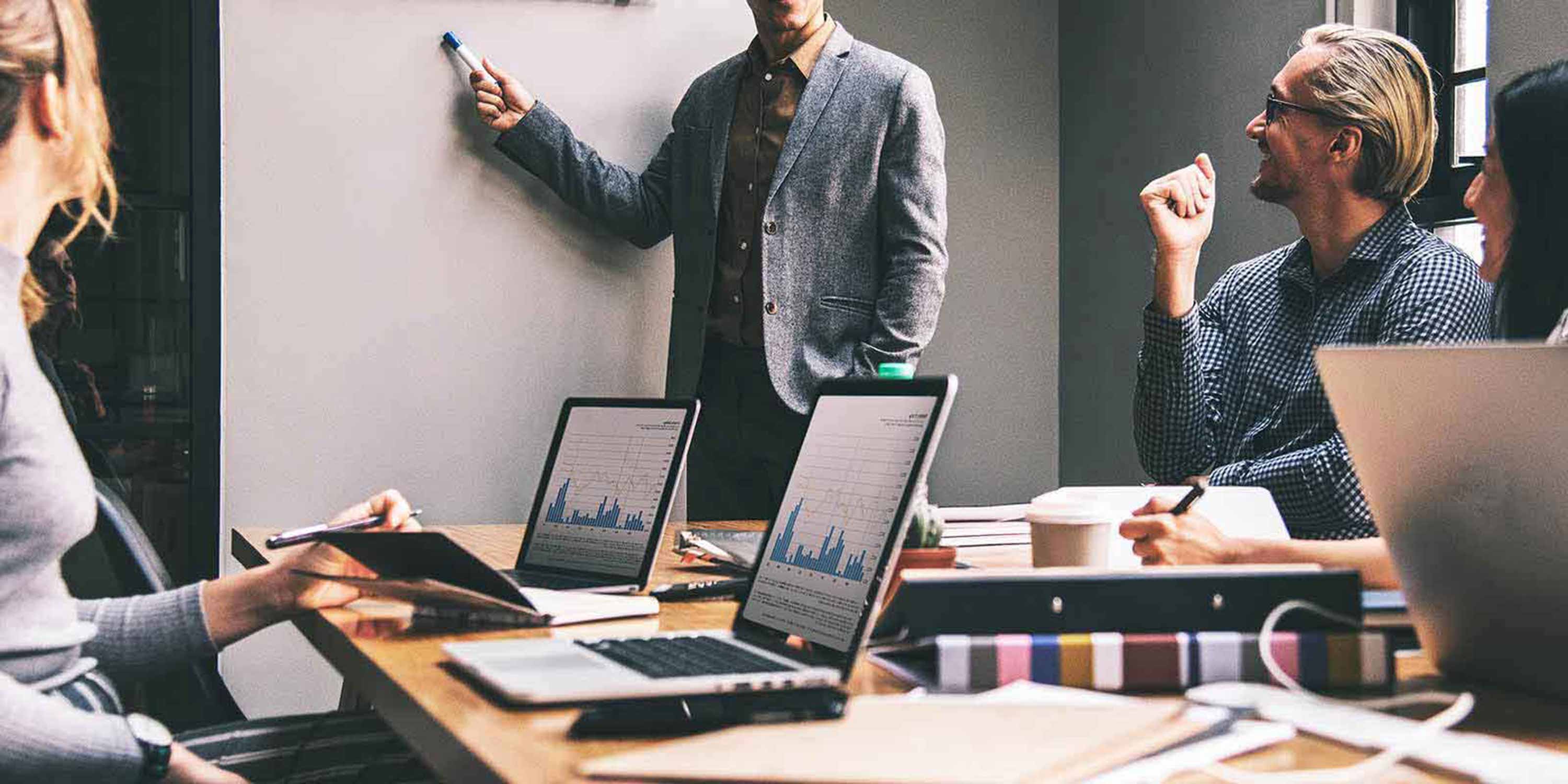 A Winning Security Formula–Bravura Discover & Automation Reduce Risk
Pinpoint and correct the root cause of identity and access breaches by combining Bravura Discover with an automation-first approach to identity and access. Proactively identify and reduce risk to protect your organization.
Watch Now
Write Your Review of a Bravura Security Product or Service
All reviews are rigorously vetted and verified by Gartner. You can review any solution your company has implemented or upgraded in the past 18 months.
You will receive an Amazon gift card.