Business Challenge
As the scope of an organization's IT assets grows, it can become increasingly difficult to securely manage them:
There may be thousands of privileged accounts.
Highly privileged accounts need to be secured on a wide variety of platforms.
It is difficult to coordinate password changes and access to shared accounts.
Former IT staff can retain sensitive access after leaving an organization.
It can be difficult to trace changes back to the individuals who made them.
Solution and Features
Bravura Privilege secures privileged access across the enterprise:
Discovers and classifies privileged accounts and security groups.
Randomizes passwords and stores them in an encrypted, replicated vault.
Requires strong authentication before granting access.
Enforces pre-authorized and one-time access policy, to grant temporary access to

privileged accounts, security groups, and even temporary SSH trusts.

Launches interactive privileged sessions using native and web-based RDP/SSH clients, locally installed software clients, and secure browser sessions for web applications.

Eliminates static embedded and service account passwords.
Logs access requests and sessions, including video capture and key-logging.
Components of
Our
Privileged Access Management
Solution
Bravura Privilege allows users to securely access elevated privileges, including administrator accounts and security groups. It's part of our complete Bravura Security Fabric, an end-to-end identity security, password and access management solution to modern cyber security challenges. Our core principles include the following.
Least Privilege and Zero Trust
Least privilege is the modern PAM approach that allows certain privileges for specific purposes. Each user gets just the permissions they need to do their job, and they cannot access servers, applications and files outside their scope. This principle is the opposite of standing privileges, which are available at any time. Least privilege reduces the attack surface by minimizing the time privileges are used.
You can support least privilege practices through just-in-time privileged access management (JIT PAM). The name comes from the idea that the user gets elevated privileges just at the time they're needed and for the least amount of time necessary. In this system, users must request access to more permissions. If you approve a request, the user will get just enough privilege to complete the tasks at hand. When the user is done, their elevated permissions identity will be disabled or deleted.
Another approach to just-in-time administration for secure access management is zero standing privilege (ZSP), where all users must request elevated permissions because no standing privilege accounts exist.
Just-in-Time Access Management
The just-in-time (JIT) approach in Bravura Privilege grants privileges just in time, so the user can access resources only when they're needed. JIT access management safeguards sensitive access points by minimizing standing privileges with zero trust security and reducing the access window to a finite time instead of an indefinite time.
JIT strategies include granting access to this information when needed:
Passwords

Group memberships

Secrets and files

Secure Socket Shell (SSH) access
Single Sign-On
Single sign-on (SSO) allows users to access various systems with one universal set of login credentials, boosting productivity and reducing password reset requests. With Bravura Privilege, users request privileged account access in the platform with their SSO identity. Doing so allows authorized users access to high-level assets without password reveal and only within the limits of the platform and your defined PAM policies.
Bravura Privilege can be used in tandem with Bravura OneAuth for industry-leading FIDO-based passwordless authentication. Privilege supports federated SSO and resists phishing attacks regardless of the central identity provider's configuration.
Password Randomizations
You can create policies for password complexity, rotation and randomization. Frequent changes to these credentials will improve your security while reducing manual processes for your IT team.
Advantages of a Privileged Account Management System in the Cloud
Privileged Session Management (PSM) with JIT permissions offers these benefits to your organization:
Enhanced cybersecurity:

Bravura Privilege

reduces the risk that your users' access credentials will be compromised or misused.

Empowered administration: Bravura Privilege simplifies PAM for admins by eliminating management tasks like password changes.
Established compliance: Bravura Privilege allows you to exercise least privilege and zero trust principles, giving you greater control over privileged accounts. This PAM strategy is essential for compliance with regulations and can help your company avoid fines during audits.
As a cloud-based solution, Bravura Privilege offers these operational benefits:
Easier scalability: Privileged session recording, monitoring and control in the cloud scale easily. Your PAM solution can stay on par with the growth of your privileged users, applications and accounts.
Reduced security risk: Cloud-based PAM allows tighter integration between cloud-based applications and infrastructure, reducing the chances of a security issue.
High availability: Since cloud solutions can adapt to changes, you can ensure the availability of privileged access at any time without slowing down your system — even during service disruptions or outages.
How Privileged Account Management Tools Enhance Security
Privileged identity and access management secures your network, improves visibility and reduces complex operations. It prioritizes the following objectives.
Limiting Opportunities for Threats
Multi-cloud privileged access management controls user privileges, limiting the opportunities for user error, data breaches or malicious attacks. You can reduce your chances of a successful cyberattack by reducing privileges for users, applications and processes. Restricting access also limits the avenues a hacker could use to enter and traverse your network, reducing the potential damage of a data breach.
Centralizing Administrative Access
Privileged access and user accounts can be a source of security concerns if access is granted broadly. A privileged access management solution ensures every system and network follows the same policies and manages user access in one place.
Monitoring Privileged Activities
Privileged account governance improves network visibility by allowing managers to identify and respond to problems. You can observe users' privileged activities to ensure security practices are being followed. Monitoring also aids in auditing and compliance with a range of regulations:
Payment Card Industry Data Security Standard (PCI DSS)

International Organization for Standardization (ISO 27001)

Health Insurance Portability and Accountability Act (HIPAA)

General Data Protection Regulation (GDPR)

System and Organization Controls (SOC)
Securing the Cloud Architecture
A cloud-architected PAM solution allows users to connect to company resources anywhere while maintaining security. PAM ensures secure access to the cloud and hybrid environments, supporting full and hybrid remote access.
Privileged access management for the cloud uses native cloud technologies to bring PAM capabilities to the cloud ecosystem. PAM for the cloud is often available as a service and helps companies deploy and upgrade faster while reducing infrastructure and operational costs.
Kuppingercole 2021 Award Winner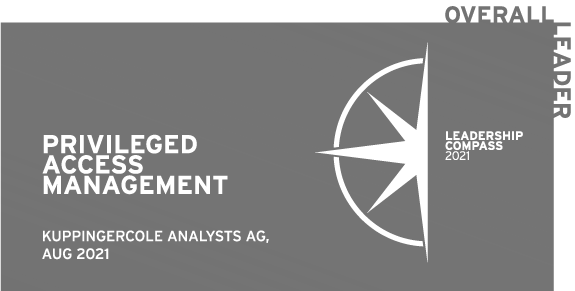 2021 PAM Overall Leader
KuppingerCole 2021 Analysis Report on best Privileged Access Management (PAM) solutions
Read Report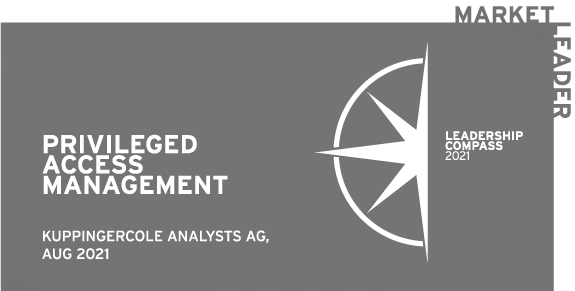 2021 PAM Market Leader
KuppingerCole 2021 Analysis Report on best Privileged Access Management (PAM) solutions
Read Report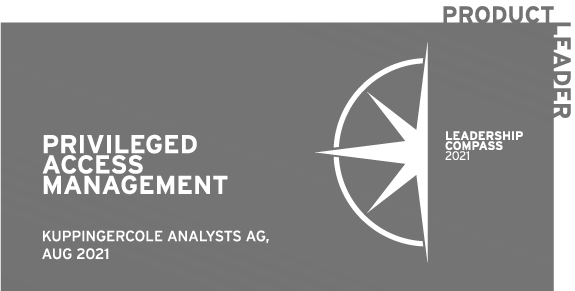 2021 PAM Product Leader
KuppingerCole 2021 Analysis Report on best Privileged Access Management (PAM) solutions
Read Report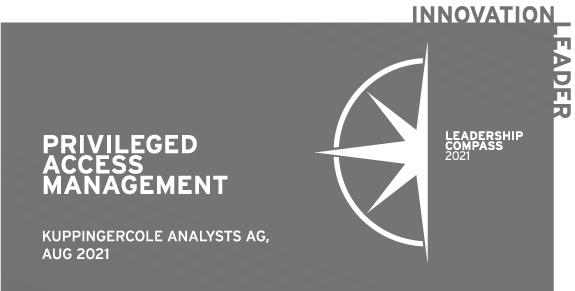 2021 PAM Innovation Leader
KuppingerCole 2021 Analysis Report on best Privileged Access Management (PAM) solutions
Read Report
Request a Demo of Bravura Privilege Today
Bravura Security offers privileged access management for both the cloud and on-premises infrastructure, helping enterprises control user access to their critical data to improve security. Our solutions help you strengthen your network and reduce your operating costs.
Request a demo today to see Bravura Privilege in action. For more information about our solution for privileged identity governance, contact us online.
Advancing PAM to Address Modern Business Requirements
RESEARCH REPORT
Security breaches of privileged accounts can be catastrophic to any business by allowing bad actors unfettered access to the company's most sensitive data and IT systems. Related vulnerabilities have accelerated in recent years due to increased IT infrastructure complexities and broad distribution of business-critical services. To assist organizations with identifying the most effective methods for managing privileged access, EMA conducted primary, survey-based research into the real-world requirements, challenges, and management techniques employed for securing privileged access.
Download Now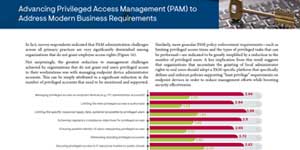 Deploying a Privileged Access System: Nine Actionable Strategies to Ensure Success
BEST PRACTICES GUIDE
One of the first areas to focus on for a successful PAM launch is your deployment strategy. How you deploy a PAM solution will depend on your organization's operations, planning, and staffing. To ensure your PAM system is strong, you'll need a strategy, finesse, and a team that both deploys and supports a PAM solution.
Download Now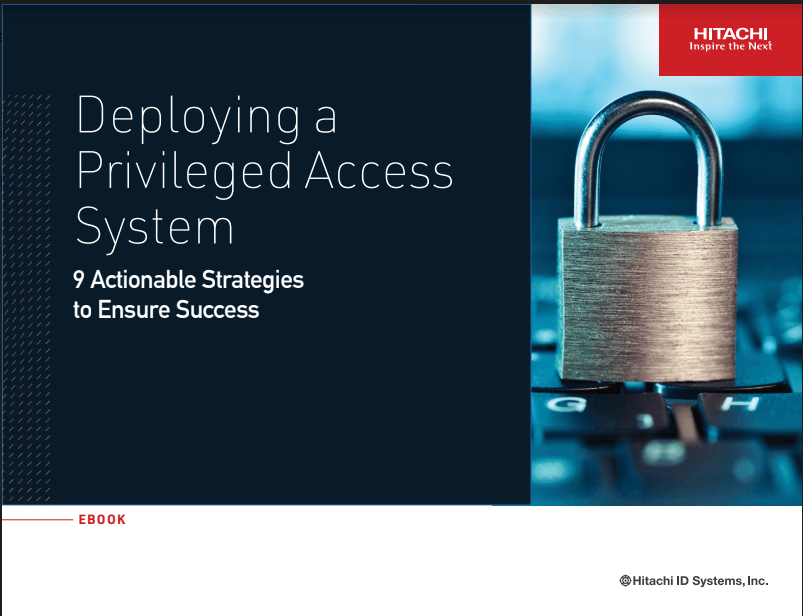 Write Your Review of a Bravura Security Product or Service
All reviews are rigorously vetted and verified by Gartner. You can review any solution your company has implemented or upgraded in the past 18 months.
You will receive an Amazon gift card.