On-Demand Webinar
Tuesday, June 1st, 2021
10 am - 11 am (MST) | 12 pm - 1 pm (EST)
Given the massive growth of remote work and third-party access to corporate resources, security models based on trusted networks inside defined corporate perimeters are less effective in protecting against cybersecurity breaches, which are at an all-time high. As the network perimeter becomes less relevant, many IT Security teams are left without clear guidance on how to navigate the transition to new security measures that will protect their most valued resources.
A leading answer is to turn to a Zero Trust security model to protect privileged access. Join Bravura Security and intiGrow to gain practical insight into how to implement Zero Trust controls focused on establishing and maintaining contextual and adaptive trust for every session with a corporate resource so organizations can protect privileged access and their data, applications, and infrastructure both on-prem and in the cloud. Get guidance on how to best manage the many layers in a Zero Trust model and how to protect privileged access while adopting Zero Trust approaches.
Ready to get started? Get this Zero Trust pre-assessment offer from our partner, intiGrow, to help your team achieve its security goals.
Our presenters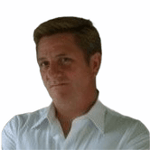 Top Cybersecurity Outcomes a Zero Trust Model Delivers
Organizations are turning to zero trust security models to protect their resources and data are realizing substantial business benefits and outcomes.
WATCH ON-DEMAND