Watch on-demand Empowering Upfield's "Better Plant-Based Future" through Automated Identity, presented with our customer Upfield, recorded during our third annual Power Of One Conference.

In our era of focus on sustainability and innovation, Upfield has emerged as a trailblazer with its vision of creating a "Better Plant-Based Future." This vision, integrated throughout Upfield's operations, from product development to environmental performance, demands a robust yet agile approach to identity management. Join us for an informative webinar to dig into the vital role of identity automation in realizing Upfield's vision and shaping the future of sustainable business practices.

Key Highlights

Upfield's Journey: Gain insights from Upfield's own experts as they discuss their journey towards integrating identity automation. Discover real-world challenges faced and the transformative impact on their operations.

Aligning with Upfield's Vision: Upfield's commitment to a "Better Plant-Based Future" requires a digital ecosystem that is efficient and secure yet adaptable. This session will explore how automated identity seamlessly integrates with Upfield's mission, optimizing processes and allowing resources to be focused where they matter most.

Accelerating Innovation: To drive innovation, Upfield's teams need freedom to explore and experiment. Automated identity access management empowers them with rapid and secure access to resources, minimizing administrative hurdles. We'll discuss how this accelerates product development cycles and fosters a culture of innovation.

Elevating Sustainability Practices: Sustainable practices are at the core of Upfield's identity. Learn how identity automation enables fine-grained control over access to critical systems, ensuring that environmental performance data and sensitive information are guarded while promoting transparency and accountability.

Secure Collaboration and Remote Work: Upfield's diverse teams collaborate across geographic boundaries. Discover how identity automation strengthens security for remote work scenarios, enabling seamless yet secure access to resources, applications, and data from anywhere in the world.

Compliance and Audit Excellence: Upholding the highest standards of compliance is non-negotiable for Upfield. We'll explore how identity automation simplifies the complexity of adhering to industry regulations and internal policies, providing robust audit trails and reporting mechanisms.

Future-Proofing for Growth: As Upfield's influence grows, so do its digital demands. The webinar will delve into how identity automation scales effortlessly, adapting to Upfield's evolving needs and fostering the foundation for continued success.

Learn how Upfield's commitment to a "Better Plant-Based Future" is fortified by the power of automated identity access management. This session offers invaluable lessons in aligning identity management with an ambitious vision for any organization.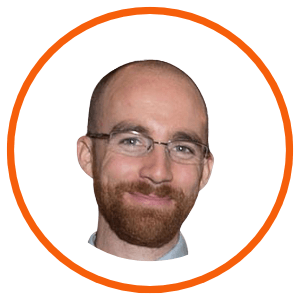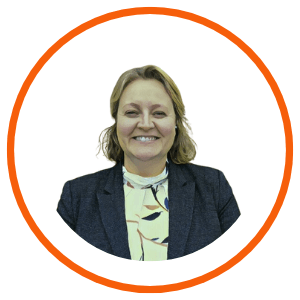 Colin Duffy
Bravura Security
Senior Solutions Sales Engineer
Colin Duffy is the Senior Vice President, Corporate Sales & Channel. For more than 15 years, Colin has established new global partnerships to expand Hitachi ID's Services Delivery to enable businesses to accelerate their digital transformations. Eager to drive leading technology solutions in a competitive and growing market, Colin is passionate about applying technology to solve problems across the enterprise.
Alet Ferreira
Upfield
CISM MBCS
Alet is a dynamic Identity and Access Management implementation specialist, who brings a wealth of expertise as an accomplished Security Operations Manager. She is proficient in navigating Identity and Access Management Life Cycles, adept at ITIL IT Service Management, and experienced in orchestrating Business and Data analyses. Alet excels in crafting visionary "As Is" and "To Be" Process Designs, shaping robust Solution Designs, and has mastered the art of Stakeholder Management. Her repertoire includes spearheading Information Protection and cutting-edge data loss prevention programs, all underpinned by a strong foundation in information technology and cyber security risk management.