Automation. It's a core value of Identity & Access Management solutions and can help universities and colleges meet and maintain governance and cybersecurity goals by simplifying critical IAM processes. Learn how focusing on automation first improves governance and certification.
Access to this recording requires registration. Please fill in the form below.
Presenters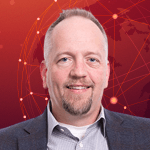 Dave Kieffer, Analyst, Tambellini Group
Dave Kieffer directs research focused on R1, R2, and large public institutions and their strategic decisions around student, finance, and HCM systems. Mr. Kieffer joined Tambellini in 2019 after more than 30 years of creating, implementing, and managing enterprise-class applications in higher education. His experience includes all levels of applications development and management in higher education. Among other things, he has been responsible for ERP implementations, mobile and web development, application architecture, and integration technologies.
Serving in various positions at The Ohio State University, including Associate Vice President for Administrative Applications, Mr. Kieffer is a leader in technology for higher education and has served on executive advisory committees for vendors and partners. He is dedicated to higher education, leveraging great technology to improve the experience and outcomes for students, faculty staff, and administrators by advocating for great architecture, functionality, and accessibility of enterprise-class technology.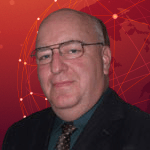 Bruce Macdonald, Sr. Sales Engineer, Bravura Security
With 20+ years of experience in the identity and access management field, Bruce is focused on both enterprise identity and privileged access management technologies.
Having worked as a senior pre-sales engineer and project architect, his strength is in providing overall strategic direction and execution of corporate identity management programs on a variety of platforms.
A results oriented individual, Bruce enjoys solving new creative and technology challenges. His value is in being able to understand complex technologies and provide strategic design direction, project recommendations and thought leadership to customers and senior executives.