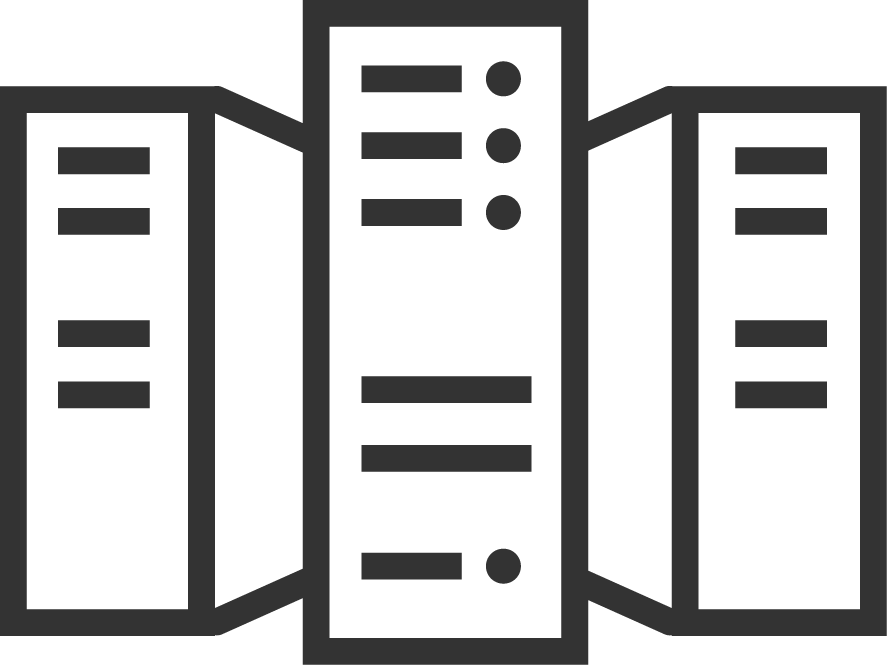 Identity and Access Management as a Service
Identity access management (IAM) manages devices and users on a network to grant access privileges for applications and data in the cloud and on-premises. IAM allows users to be identified — authentication — and given permission for access — authorization. Users can access their authorized resources and have restrictions for other applications.
Identity and access management as a service (IAMaaS) adapts IAM to a software as a service (SaaS) solution for the cloud instead of relying on on-premises infrastructure. IAMaaS focuses on identity management and exists in the cloud for convenient access from any device.
Traditional Approaches to Identity and Access Management
Identity providers typically offer their software on-premises for IT staff to handle. One of the most popular IAM solutions has been Microsoft Active Directory, released in 2000 as a directory service solution for Windows systems and devices. At this time, Windows software and devices were more common, which made Microsoft Active Directory an ideal solution.
The IAM market grew with subcategories compliant with Microsoft Active Directory. These solutions filled in gaps to make Active Directory more comprehensive. For example, some solutions added device management capabilities for systems that didn't use Windows. Many of these solutions are now SaaS solutions to supplement Microsoft Active Directory.
Microsoft Active Directory and these solutions do not support the cloud, and understanding the on-premises solutions that came before the cloud model highlight the benefits of IAMaaS.
Benefits of Identity and Access Management as a Service
IAMaaS delivers identity management services over the cloud instead of through a licensed software package. As a cloud-based solution, you can experience the features of an IAM solution without the costs and resources needed for on-premises infrastructure.
Another advantage of IAMaaS is enhanced security. If you allow employees to use their personal devices for work, you may want to protect your sensitive business and customer data. IAMaaS puts stringent measures in place for these devices to protect them from data breaches. Your employees can continue to use their own devices while your data stays secure.
IAMaaS benefits include:
Proper authentication and authorization by granting privileges according to policy.

More control over user access, reducing the change of an internal or external data breach.

Efficient operations compared to the time and money required to manage identities manually.

More enforceable policies for authentication, privilege and validation.

Compliance with governmental and industry regulations and data available on-demand for auditing.
Features of Identity and Access Management as a Service
IAMaaS is your organization's cloud-based centralized directory service. You can manage and connect employee identities to IT resources while employees access the resources they need. Use IAMaaS to set up a custom security level for your IT architecture. Set up user identities for each user and decide their role in the network by granting or denying access to certain applications and resources.
IAMaaS helps with identity management by tagging users and their behaviors and creating a security authentication for them. You can apply these rules to your entire architecture or part of it. For example, you can create stricter security controls for legacy applications that do not have the same controls as newer applications.
Key features of IAMaaS include:
Permission management: You can grant authorization to specific users, so only certain employees can access certain resources.
Two-factor (2FA) and multifactor authentication (MFA): You can add additional security to your program through 2FA or MFA. These services will make the user give their password and a code from a device, proving their identity through multiple means.
Identity federation: Identity federation allows you to link identities and attributes and store them in various management systems. For example, users with passwords in your network can access other accounts temporarily.
Overview
of Our Centralized Access and Identity Management System
Bravura Identity is now available through SaaS (IAMaaS) both for deployment on-premises and hosted in the cloud.
Where customers opt for IAMaaS:
The software is deployed in the AWS cloud, and the day-to-day administration is provided by Bravura Security.
Bravura Security now offers the option to either purchase licenses upfront or lease them for minimum volume and duration.
Proxy VMs are deployed on-premises to address integration with remaining on-premises systems and applications, such as Active Directory or SAP (See

IAM as a Service: Architecture and Trust

for details).
The Bravura Security IAMaaS solutions are built around Bravura Patterns. This design means that customers benefit from standardized, optimized business processes to manage identities lifecycle, entitlements and credentials. The solutions are available to automate IAM processes either for the corporate workforce or for business partners (B2B).
Cloud or On-Premises Deployment Options for Identity as a Service Solutions
Bravura Security offers flexible deployment options for Bravura Pass, Bravura Identity and Bravura Privilege. Choose the deployment for your identity as a service (IDaaS) solution based on the following variables:
Where is the software installed? On-premises or in the cloud?

Who manages the installed system? Corporate IT or Bravura Security?

How is the software licensed? Up-front or via a lease?
Each variable has two possible answers, and every combination is available.
Learn More About Identity and Access Management as a Service
Bravura Security offers identity management as a service as a more deployable and accessible way to strengthen your internal security. Request a demo today to see for yourself how IAMaaS works. Please contact Bravura Security to learn more about our IAMaaS solution.