Cut Your Cybersecurity Risk with an Industry-Leading Password Safe
Bravura Safe Webinar

Watch On Demand



Introducing Bravura Safe
Cut Your Cybersecurity Risk with an Industry-Leading Password Safe
While compromised passwords remain the top cause of breaches and attacks, working from home and leveraging new tools has resulted in an explosion of new, decentralized employee passwords outside of the enterprise applications onboarded to your identity and privileged access management program. This shadow IT creates significant cybersecurity risk for your company with hundreds of employee passwords, secrets, and files shared in chats and texts, stored in spreadsheets, and saved on sticky notes. Or worse, passwords are reused across personal and corporate accounts on the internet.
Introducing Bravura Safe. It's an enterprise password safe that centrally, consistently, and securely manages your decentralized passwords, secrets, and files to protect against cyberattacks. In this webinar you will learn more about:
The real risks that decentralized passwords pose to your organization
How you can improve basic employee password management hygiene while making password management way simpler for everyone
How simplifying and centralizing password storage and management can quickly decrease your risk within a matter of days to weeks
Unique use cases for safely sharing and storing sensitive information, secrets, files, and credentials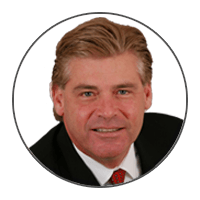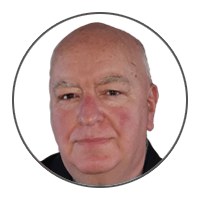 Kevin Nix
Board Member & Advisor
Kevin has spent more than 30 years in Enterprise Software and SaaS Solutions. Kevin has successfully founded and sold three SaaS startups in the mobile, customer engagement, and predictive analytics space. He co-founded SkyData Systems in 2007, which was acquired by SAP, led Causata, to be successfully acquired by NICE Systems in 2013, and more recently co-founded Stellar Loyalty which was acquired by Cheetah Digital in 2018. Kevin was EVP in charge of mobile and SaaS solutions at SAP, reporting to the co-CEO and grew the Siebel/Oracle call center and industry solutions to over $1B in revenue in the early 2000s.
Bruce Macdonald
Senior Sales Engineer
With 25+ years of experience in identity and access governance along with privileged access management, Bruce provides organizations with strategic direction and execution for their identity management initiatives to protect their data and infrastructure. Formerly a Windows architect with Sybase Inc. (now SAP), Bruce enjoys solving new creative and technical challenges with a deep understanding of strategic design direction, project recommendations, and thought leadership.
Identities are the heart of all access in your organization. They're also the bullseye for attacks - particularly the often low-hanging passwords and high-valued privileges. Are you ready?

Learn how you can achieve increased identity protection from a state of fragmented access management to the precision of calling the shots with a zero trust security model.
GET INSPIRED
Hear from experts and get inspired. Learn how Bravura Security is innovating in the data protection world.
GET INFORMED
Learn from industry experts and expand your knowledge with a deep dive into what our solution can do for you.
GET READY
Learn how our customers are having success with Bravura Security and ask questions about your own security.