Watch on-demand Mitsubishi UFJ Financial's Mastering Compliance with IAM & PAM, presented with our customer MUFG, recorded during our third annual Power Of One Conference.

With cyber threats looming large and the financial sector remaining a prime target, our bank has forged a path of innovation and resilience by harnessing the power of cutting-edge identity and privileged access solutions. Watch us as we share our remarkable journey in weaving security, compliance, and strategic partnerships into a seamless tapestry.

Key Highlights

Evolving with Best Practices: Identity security is a constantly shifting landscape. Through our commitment to best practices, including regular upgrades, we have cultivated an environment that prioritizes staying ahead of potential threats. Discover how this proactive approach has become a cornerstone of our security strategy.

From Compliance to Assurance: Compliance is not an end goal; it's an integral part of our daily operations. Learn how we implemented our identity and privileged access solutions to not only meet regulatory audit and compliance requirements but to also surpass them. The solution delivers on what it promises while seamlessly adhering to compliance mandates.

Lock Step and One Step Ahead: The journey towards compliance excellence isn't static. Our bank has adopted a philosophy of being in lock step with regulatory demands while also pushing the boundaries to stay one step ahead. This has empowered us to anticipate security needs and respond proactively.

Proving Compliance to Our Audit Team: An effective security posture requires not just meeting but proving compliance. Our meticulous approach to audit preparation ensures that our solutions align with the rigorous standards set by regulatory bodies. Discover the strategies that enable us to confidently stand before our audit team.

Balancing Complex Needs: Navigating the intricacies of Just-Mover-Leaver (JML), bulk provisioning, and satisfying headquarters' mandates requires finesse. Our bank's success story is rooted in striking the right balance between internal requirements, regulatory compliance, and global headquarters' expectations.

Trusting Our Identity Security Partner: While we value our independence in decision-making, we recognize the expertise of our Identity and Access Management and Privileged Access Management partner. Learn how this strategic alliance has allowed us to make informed decisions while harnessing their guidance to navigate complexities.

watch now for an insightful conversation that unveils the heart of our bank's approach to identity and privileged access solutions. Through real-world examples and candid insights, we will demonstrate how security and compliance can be transformed from obligatory checkboxes into strategic advantages. Discover how our bank has pioneered a path that balances innovation, autonomy, and strategic partnerships to create a fortified banking ecosystem.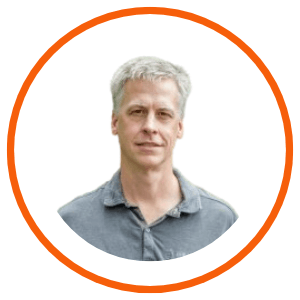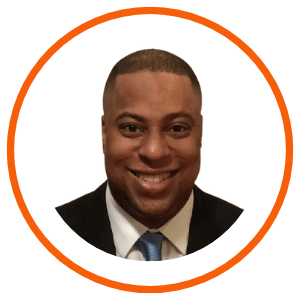 Nicholas Brown
Bravura Security
CEO
Nick is passionate about providing organizations with the depth and breadth of cybersecurity solutions they need to empower their organizations. Nick comes to Bravura Security with over 25 years of experience in enterprise software with innovative startups and large companies like SAP and Oracle.
Eric Fouche
MUFG
Vice President, Information Technology
With an illustrious career spanning two decades, Eric is a seasoned IT professional whose expertise converges at the intersection of IT operations and fortified leadership. Eric has honed his skills in steering IT operations towards unparalleled excellence with a track record that includes orchestrating intricate undertakings with meticulous planning and seamless implementation of network upgrades. Eric's strategic management of multifaceted IT teams has fostered an unwavering cyber resilience ensuring optimal performance. At the core of Eric's proficiency is a command of Active Directory, even amidst the complexities of multi-domain and multi-forest environments. He has demonstrated mastery in sculpting Microsoft's Enhanced Security Administrative Environment (ESAE), and expertise across Microsoft's expansive product spectrum from Office and Windows iterations to Exchange, SharePoint, CRM, ADFS, SCCM, and Lync underscoring his expertise in fortified identity and access management. Armed with battle-tested experience and relentless innovation, Eric empowers IT security leaders to embrace the future confidently.