Control The Explosion of Decentralized Secrets
Bravura Safe Webinar Featuring #2 Global Cybersecurity Influencer Chuck Brooks

One of the leading causes of breaches and cyberattacks like ransomware is lost or stolen credentials and secrets. The shift to the hybrid office resulted in an explosion of unmanaged applications. Combined with typical poor password hygiene, there is a significant risk of shadow IT passwords becoming a loose thread to your cybersecurity posture.
We have surveyed IT professionals to learn how they manage decentralized passwords in a state of heightened cybersecurity risks. In this webinar you will learn:
What are some of the biggest pitfalls from the explosion of unmanaged passwords and secrets across organizations
Why IT security leaders are concerned about poor password management habits
How organizations are protecting against the fundamental issue of poor password hygiene
How ephemeral keys and tokens can increase cybersecurity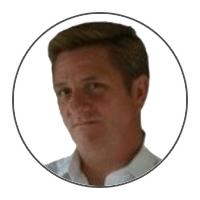 Jim Skidmore
Vice President, Solutions Group, IntiGrow
Jim, a consultative Solutions Executive, help clients implement on-prem and cloud based SAAS Solutions to achieve desired outcomes across cybersecurity, compliance and risk management, IoT, and AI. Jim has consulting experience in a variety technical disciplines including eradicating compliance issues. IntiGrow is a Global Enterprise Information Security company delivering comprehensive security solutions empowering enterprises to achieve a business enabled defense-in-depth security posture.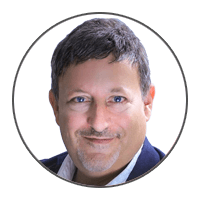 Chuck Brooks
Adjunct Professor, Georgetown University
Chuck is a globally recognized thought leader and evangelist for Cybersecurity. LinkedIn named Chuck as one of "The Top 5 Tech People to Follow on LinkedIn." He was named by Thomson Reuters as a "Top 50 Global Influencer in Risk, Compliance," and by IFSEC as the "#2 Global Cybersecurity Influencer." He is also a Cybersecurity Expert for "The Network" at the Washington Post, Visiting Editor at Homeland Security Today, and a Contributor to FORBES. He has also been a featured author in technology and cybersecurity blogs by IBM, AT&T, Cylance, and many others.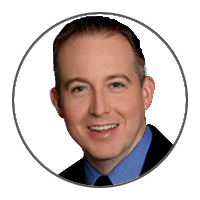 Bryan Christ
Senior Sales Engineer, Bravura Security
Bryan specializes in security and access governance. For more than twenty years he has focused on open-source and software development with an emphasis on team leadership and executive oversight. Bryan is also an experienced Virtual Chief Information Officer in the Greater Houston area.



Identities are the heart of all access in your organization. They're also the bullseye for attacks - particularly the often low-hanging passwords and high-valued privileges. Are you ready? Learn how you can achieve increased identity protection from a state of fragmented access management to the precision of calling the shots with the power of one platform and framework.
GET INSPIRED
Hear from experts and get inspired. Learn how Bravura Security is innovating in the data protection world.
GET INFORMED
Learn from industry experts and expand your knowledge with a deep dive into what our solution can do for you.
GET READY
Learn how our customers are having success with Bravura Security and ask questions about your own security.